Color Me Schuyler…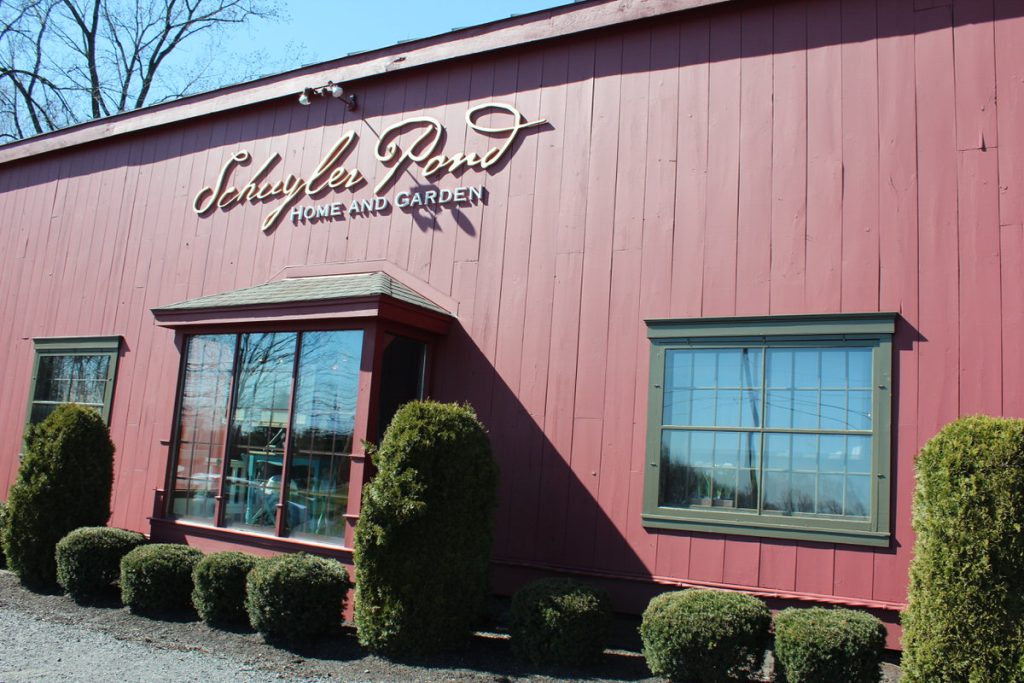 There's nothing like a crisp Spring day with a perfectly blue sky for a drive down Lake Avenue, and a left turn into Schuyler Pond. You arrive and instantly feel OM…at peace in the country, surround by exceptional country landscaping as you walk up the path towards the restored and well-loved barn brimming with gifts and accessories and antiques. It's a plethora of visual pleasure, all selected by proprietor Amanda Crames, who has an eye for color, for festivity. You can feel her feminity and her lust for life just by entering the space she has created.
Spring evokes an energy in many of us that cannot be denied, that can not be boxed and sold…it's that bounce in our step and that smile in our eyes, we have arrived at this coveted point in time where we feel refreshed and alive again. Winter has passed (finally) and the time is NOW. To clean, to exchange our boots for wedges, to bring life back to our homes. One of the easiest and least expensive ways to do this is with colorful accessories.
Go for neutral main pieces in your home, and you can switch out accessories as often as you like to refresh and rejuvinate your space. See below for my favorites from Schuyler Pond…easy, affordable ways to add a pop to any room.
Stop in Schuyler Pond for a feast for your senses. It's the perfect place for baby gifts, Mother's Day gifts, Franch soaps for your guest bath, pillows, glassware, and antiques.
Schuyler Pond Home & Garden
727 Route 29 East
Saratoga Springs, NY 12866
Phone – 518.581.8422