Consider the Counter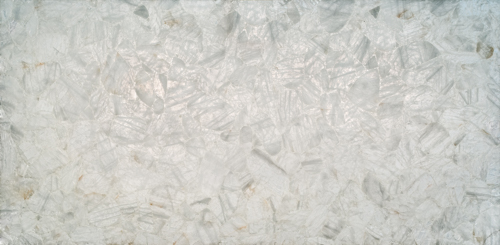 http://www.artistictile.com
Everyone is familiar with Marble, Granite, Soapstone and Quartzite for countertops. They're classic, come in a wide variety of colors, and have different strengths and weaknesses that will help you decide on the best material for you. But you know about these stones already, you've seen them a hundred times and may even have some or all of them in your own home right now. Don't get us wrong, we love a tried and true favorite, but sometimes you just want to step outside of the box a bit and try something funky! Enter these beauties. From geodes to butcher block to recycled glass, there are tons of lesser used countertop materials that have the ability to bring your surfaces, and your rooms ahead of the curve.
Our Designer Eva Andersen once referred to lighting fixtures as "the jewelry of the room". While I'm generally inclined to agree with her, these Gemstone Collection Countertops from Artistic tile just might take the cake. Made from slices of semi-precious quartz, amethyst, agate, and others, these agglomerate slabs are jaw-droppingly beautiful. The natural colors are allowed to shine through to their full potential, and can either serve as the main color in the room with everything else complementing it, or as another pop of color in a scheme.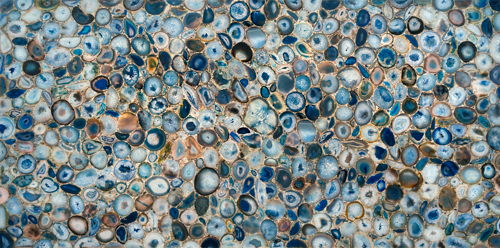 http://www.artistictile.com
If you want a bit of extra theater involved they can even be back-lit to highlight every crystal. If you're worried about individuality this is also an excellent option for you. Just like marble and other natural stones, each slab is going to be completely unique to you and your space.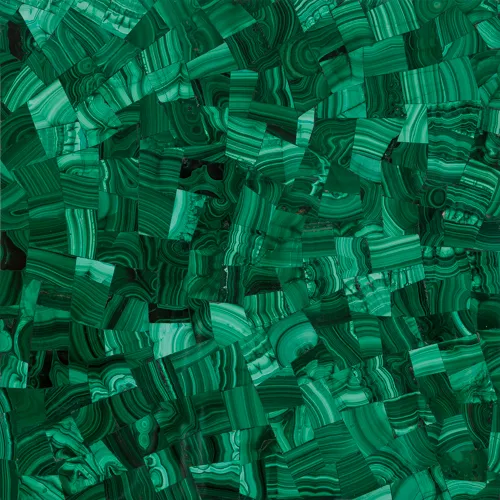 http://www.artistictile.com
If you're looking for something a bit warmer for your space, a wood countertop might fit the bill. Now I know what you're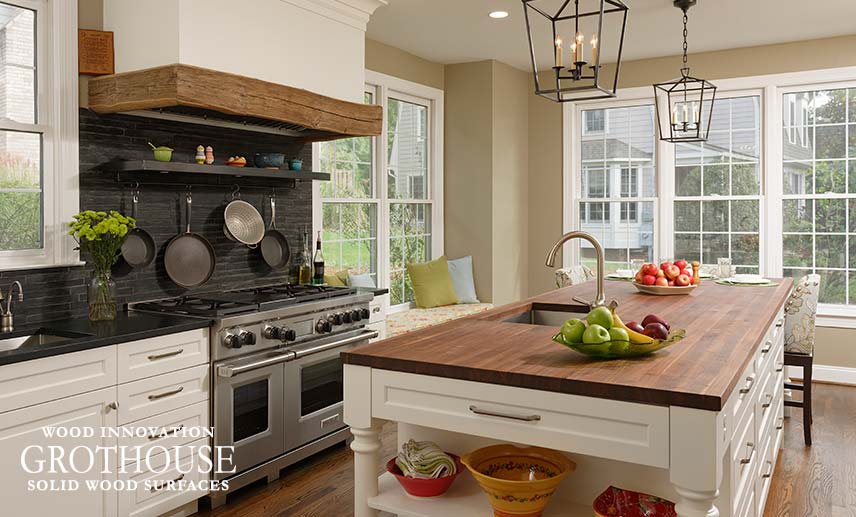 thinking, "Wood! It'll warp, it can't get wet, and how do you ever really get it clean?" Don't worry, our friends at Grothouse Solid Wood Surfaces are one of the leading wood countertop manufacturers in the country, and for good reason. They create an outstandingly beautiful product designed to last a lifetime. You can choose from a plank style flat grain for a smooth, consistent look, an edge grain for a striped appearance, a live edge for the perfect Adirondack cabin kitchen, an interlocking pattern combining several different types of wood for a truly stylized counter, or any of the other dozen or so options available.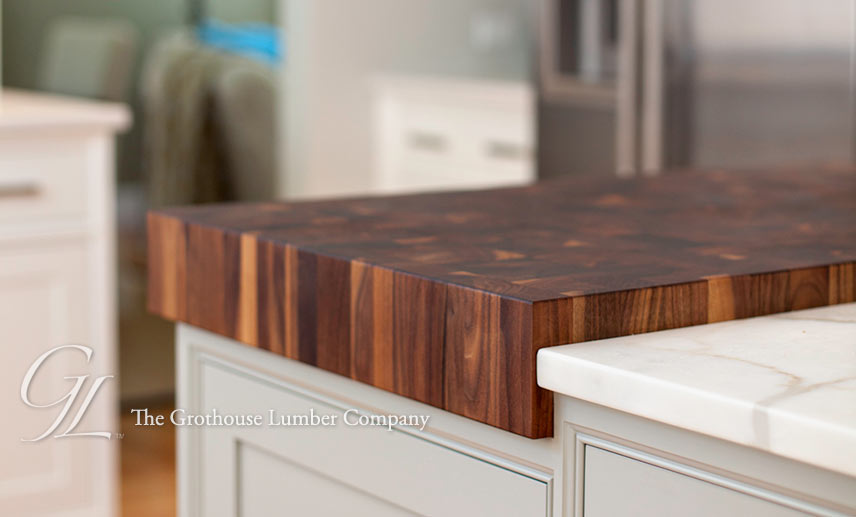 For a truly hardworking countertop, consider a butcher block. It's substantially thicker than your average countertop, and will stand the test of time. The edging you expect from natural stone can be featured on a wood countertop as well, so whether you would like a bullnose, ogee, or beveled detail, Grothouse has you covered. As for maintenance, wood countertops can be sanded down and refinished to look like new, and Grothouse offers a custom Durata finish. This single application product is available for flat grain and edge grain, and creates a waterproof, stain proof, and chemical proof surface that is food safe and permanent. Simply wash clean with soapy water. Talk about incredible. If you're working on a bathroom counter don't skim over this section, These tops work exceptionally well in a damp environment with the Durata finish, and they've perfected the art of sealing around sinks as well. If you're hooked, definitely visit their website and see all the incredible things they offer.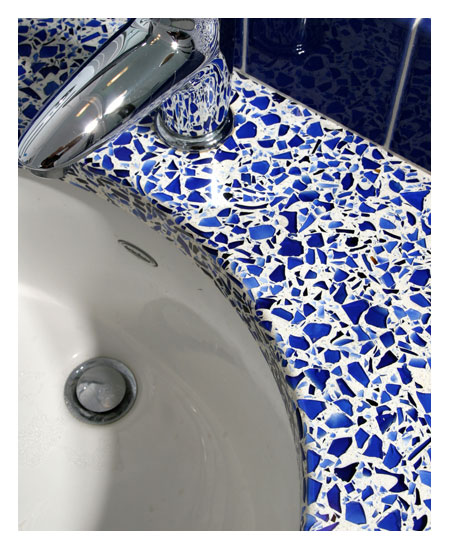 For an eco-friendly option, recycled glass countertops are becoming a very popular option, and for good reason. Made from crushed glass bound in porcelain or cement, these countertops can come in any shape, size, or color you can think of because they are individually manufactured. Once they're sealed, Recycled Glass Countertops are also completely waterproof so they're the perfect choice for kitchens, bathroom counters, even some flooring. They're not invincible however, and do well with regular waxing treatments. Be sure to use cutting boards and trivets as well to avoid staining, cracking, and chipping.
If you still want glass but don't love the look of recycled there are tons of gorgeous options available. From commercial grade to artisanal most of this glass has the same properties as recycled glass, but be sure to check with the individual manufacturer for care instructions! Find a designer you love, work with them, and turn your countertop into a piece working art in your home!

http://www.thinkglass.com
The home should be a place that speaks to your personality, so if marble, granite, and soapstone just don't get you excited, consider one of the above to make your home truly yours!