Enduring vision: Teakwood Builders president presents his home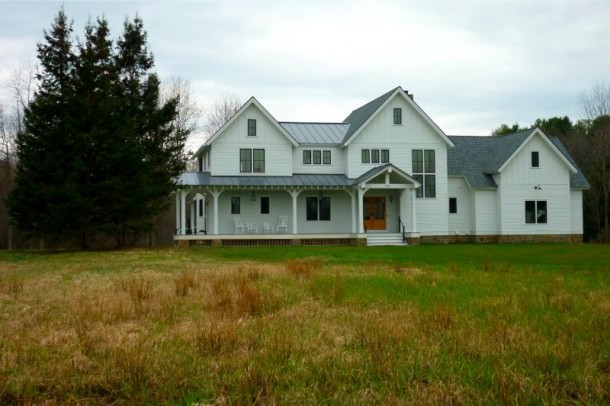 When the founder and president of Saratoga Springs-based Teakwood Builders was establishing his custom home building and remodeling business as a young entrepreneur in the mid-1990s, he took inspiration from his youth, and named his fledgling company for a street in the Clifton Park neighborhood where he grew up. Now, more than 15 years later, Jim Sasko reflects on the auspiciousness of the name. Aside from his company, most people associate "teakwood" with the tropical hardwood coveted worldwide for its natural beauty, lastingness, and unmatched ability to weather the elements, used to craft everything from furniture and boats to fine art. In an industry that has braved its share of economic and regulatory challenges over the past few years, Teakwood Builders has, like the wood, endured, withstood change, and weathered handsomely.
"My mentors in the business advised me against naming my business after my last name. When I tried to come up with a business name, I recalled the street near where I grew up and it dawned on me. The name came to embody my vision for the company."
Since 1996, Teakwood Builders has earned much acclaim for its custom building, remodeling, and historic renovation of homes and businesses throughout the greater Capital Region and Lower Adirondacks. One of Teakwood's more recently completed projects is particularly close to Jim's heart: The new construction of his own home in 2011, on nine acres of pristine Malta farmland just outside the Saratoga Springs city limits.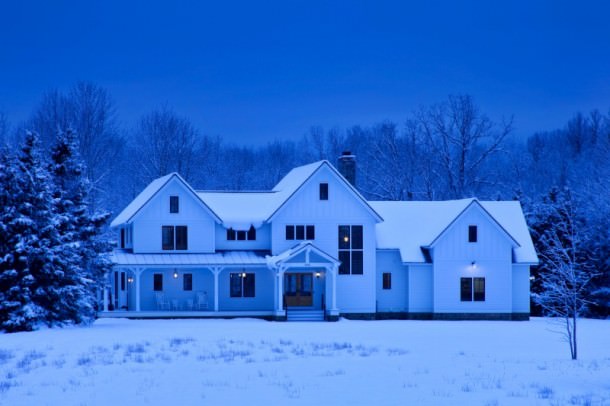 The home's location at 5060 Nelson Avenue Extension is ideal for Jim, his wife Lisa, and his two young daughters. The home is just minutes to downtown Saratoga Springs, is within the city school district, and enjoys easy access to The Northway. At the same time, the home is a world away from in-town activity, nestled in its own bucolic corner of the county. Horse farms are within walking distance. A family-owned nursery is across the street. Open space surrounds the home, beckoning Jim and his family to enjoy the area's outdoor charms.
"This is the ideal family home for us. Location was a factor. We wanted to be in Saratoga Springs school district and we like the vicinity. Plus, we plan to have horses in the future, which is why we built the home 700 feet back from the road."
On the outside, the home's vernacular farmhouse style reflects Jim's love of barns and traditional rural homes. Classic black clad windows contrast with the white clapboard and board-and-batten siding. An expansive wraparound porch invites guests to sit a spell in a rocking chair and enjoy the open views with a glass of lemonade. Custom wood doors create a warm entry. Period hand-forged lighting emits a welcoming glow as the sun begins to set.
Inside, the home enjoys an open floor plan, bountiful natural light, modern appliances, state-of-the-art mechanicals, and traditional furnishings and lighting with a contemporary flare. Jim credits his wife Lisa for the vision behind the home's interior design. She selected most of the colors, fabrics, fixtures, and finishes, including the unique decorative tile that adorns the kitchen backsplash. For furniture, the couple turned to The Furniture House on Saratoga Lake.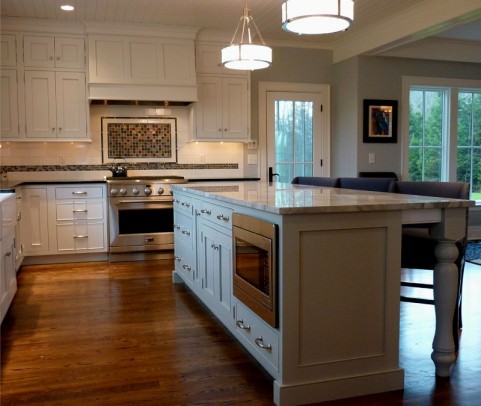 Since virtually all of the first floor spaces are open to each other, the goal was to tie the spaces together visually while also making each area distinct. Striking custom crown and base moulding, dark-stained, wide-plank rustic red oak flooring, and walls of grayed blues, greens, and browns unite the first floor areas aesthetically. Columns, ceiling details, and unique sliding barn doors evoke farmhouse charm, and help to define each of the common areas. Custom, traditional-style millwork—such as the distinctive crown moulding, tall baseboards, and built-in cabinetry flanking the living room fireplace—is a Teakwood hallmark, and imparts the otherwise modern home with period detail and a sense of history.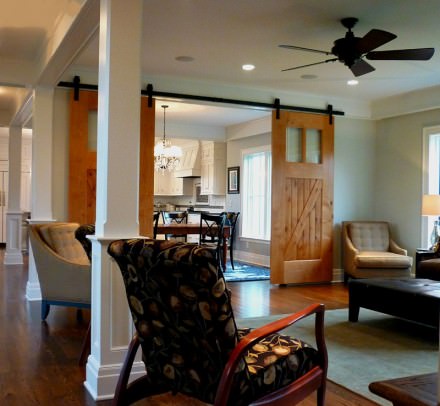 From their "cook's kitchen"—which boasts soapstone countertops, an expansive island, professional appliances, and a distinctive fireclay farm sink—Jim and Lisa can keep their daughters in sight, easily converse with guests in the adjacent dining room, and enjoy the glow from the granite-veneered wood-burning fireplace in the living room…all just steps from the screened porch out back, and with a sweeping view of the surrounding yard.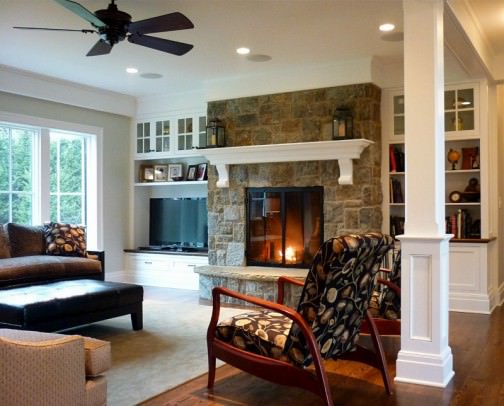 The home's second floor enjoys three bedrooms, three full baths, ample closet and storage space, laundry room, and a loft "hangout" where the family spends much of its time watching movies and playing games together. The master bathroom features "his-and-hers" sinks, a custom linen closet, marble floors and counters, a soaking tub, and roomy walk-in shower.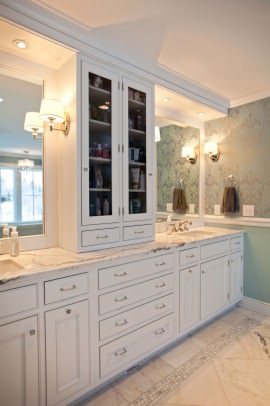 Spanning three floors, a classic custom-built staircase allows the family to travel to the lower level, which features a guest suite with bedroom, full bath, and entertainment area.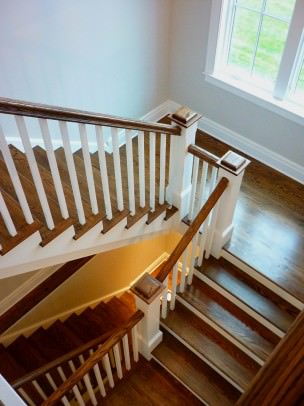 "We worked with some really talented architects on fine-tuning the design, including Charlie Hoffman (of Hoffman Architects) and Brett Balzer (of Balzer + Tuck Architecture). Every square foot has a purpose. There are no cavernous hallways or unused areas here," said Sasko. "We wanted this home to be built for the way we live now, but also to be flexible, to anticipate and accommodate our family's needs and lifestyle as we grow and change."
This house is also notable for its energy efficiency, and its investment in materials and mechanicals to render this a top-rated ENERGY STAR home. Throughout construction, inspections were conducted by an independent agency, which considered insulation, plumbing, heating, appliances, and other factors for their environmental impact. Even though investment in these areas is often passed over by homeowners because they are not as visible or as easily appreciated as, say, custom kitchen cabinetry or that one-of-a-kind vessel sink, making this home environmentally responsible and cost-effective to maintain was key to Jim and his family.
When asked if he plans to reside there for years to come, the answer came quickly to Jim. "Yes," he said definitively, "this is it."
Written by Emily Fowler and Tara Chhabra. Reprinted with permission from Saratoga Publishing. Originally appeared in Saratoga TODAY Newspaper™, April 6, 2012.