Teakwood Teaser: SUB-ZERO and WOLF New Generation Product Line
"We know you are doing your job as designers when we get a call from our maintenance personnel telling us they are on the job, but can't find the fridge," explains the SUB-ZERO and WOLF product team to an audience of architects, builders, and designers at their New Generation 2013 product launch two weeks ago. Teakwood Builder's award winning kitchen designer, Eva Andersen, was at the Westye F. Bakke Center in Madison, Wisconsin for the big event…and she took notes.
The WOLF fully integrated oven caused a hefty heat wave. With the touch of your fingers, you activate its soft glide door and program your baking with a "smart" touch screen. For cookies, you can either use the traditional route, typing in "350," and then "bake," or you can touch "baked goods" and the oven will not only pre-heat to the correct temperature, but also tell you how many racks to use, and which level to set your cookie trays on. The convection system has also been redesigned, replacing the two circular fans at the rear of the oven with two heating columns that provide perfectly even heating.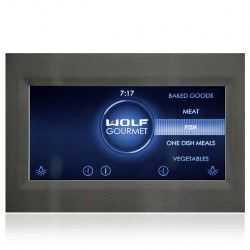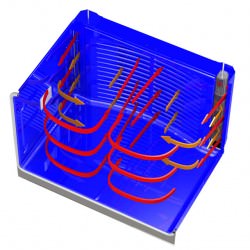 The WOLF Contemporary cooktop was sizzling hot! Instead of sitting on top of the countertops it is meant to be flush and fully integrated with the countertop. Even the grates are streamlined to eliminate the need to pick up pot in order to move it from grate to grate to counter. The knobs sit in front instead of on top to further this look, and are designed so that you can apply the cabinet front of your choice and install the knobs within the panel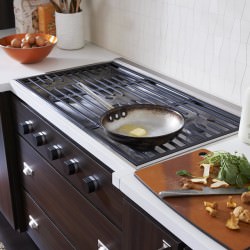 The SUB-ZERO New Generation Refrigerator promises to be the coolest yet. The bulky monsters of the past will be replaced by refrigerator and freezer columns that can be stacked together, or placed strategically around your kitchen for more a integrated look. Previously, overlay panels allowed you to match your cabinets, but they required a separate grill panel and ½" gap that broke up the wall. For a streamlined exterior, water dispensers are now located on the interior where you control temperature and humidity with an LED touch screen. SUB ZERO refrigerators now utilize NASA technology for a new air purification system that removes the ethylene off-gasses from separate sealed food chambers, preserving your food longer. SUB-ZERO's beautiful storage shelves are not only adorned with LED lighting, they also are capable of repelling up to 120z of spilled liquid from the edge of the shelf with new "nano technology."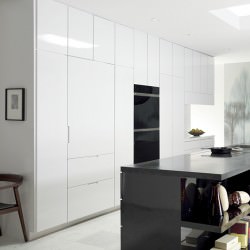 While not available until January 2014, the SUB ZERO, WOLF New Generation kitchen promises to redefine how we see and use our kitchen. Check it out here.