Teakwood Wins Gold at the 2023 Kitchen & Bath Design Awards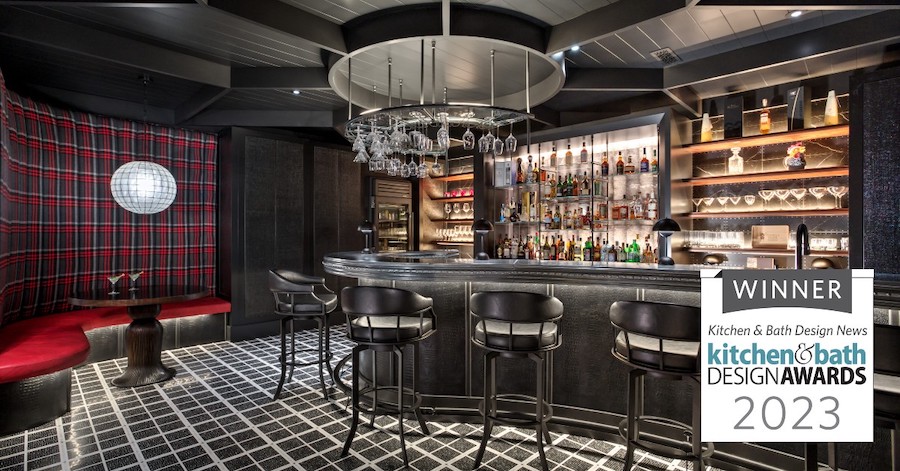 There are moments in every industry that capture the pinnacle of achievement. In the world of luxury home construction and remodeling, the annual Kitchen & Bath Design Awards stand as a testament to innovation, excellence, and artistry. This year, Teakwood has proven to be at the top of the game, winning a Gold award in the Best Specialty Project category.
Kitchen & Bath Design Awards is a national contest recognizing outstanding achievement in project design and construction in 11 categories. Nominees were kitchen and bath specialists from across the country and entries are judged on aesthetic appeal, handling of unusual situations/challenges, attention to detail, the functionality of space, originality, selection of color and finish, and overall impression of the project. We are honored to be recognized by this prestigious accolade.
An Award-Winning Vision
Titled "Sumptuous Speakeasy," this project was a marvel from inception to completion. With a total square footage of 384, our designer Eva Lindsell Andersen of Teakwood Builders, Inc., along with Balzer + Tuck Architecture and lighting designer Nelson Reed worked tirelessly to transform a space into something truly extraordinary.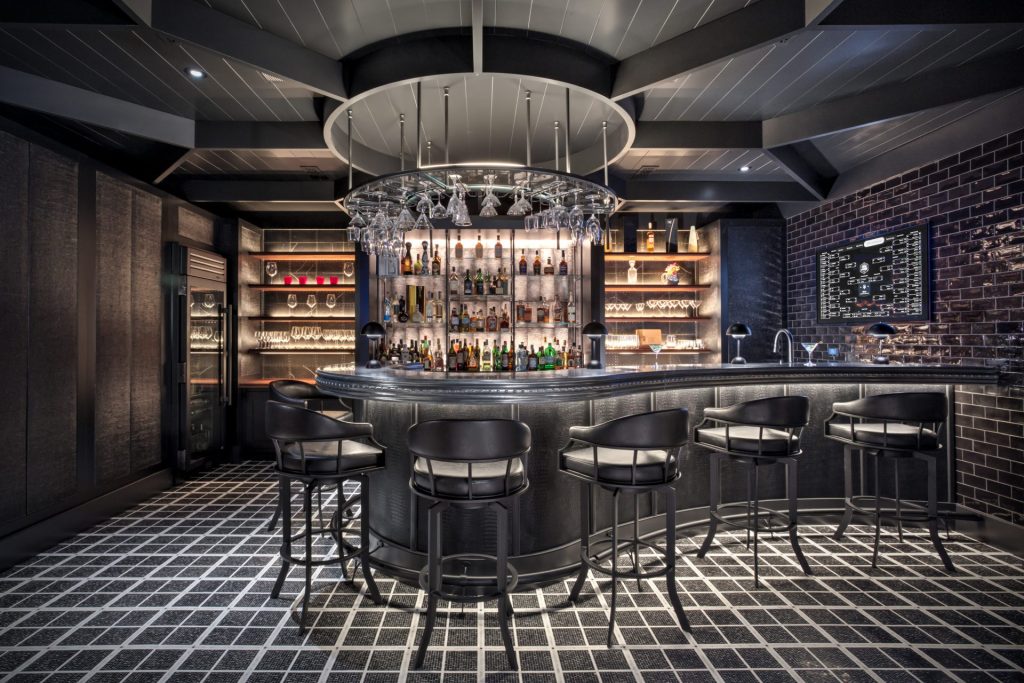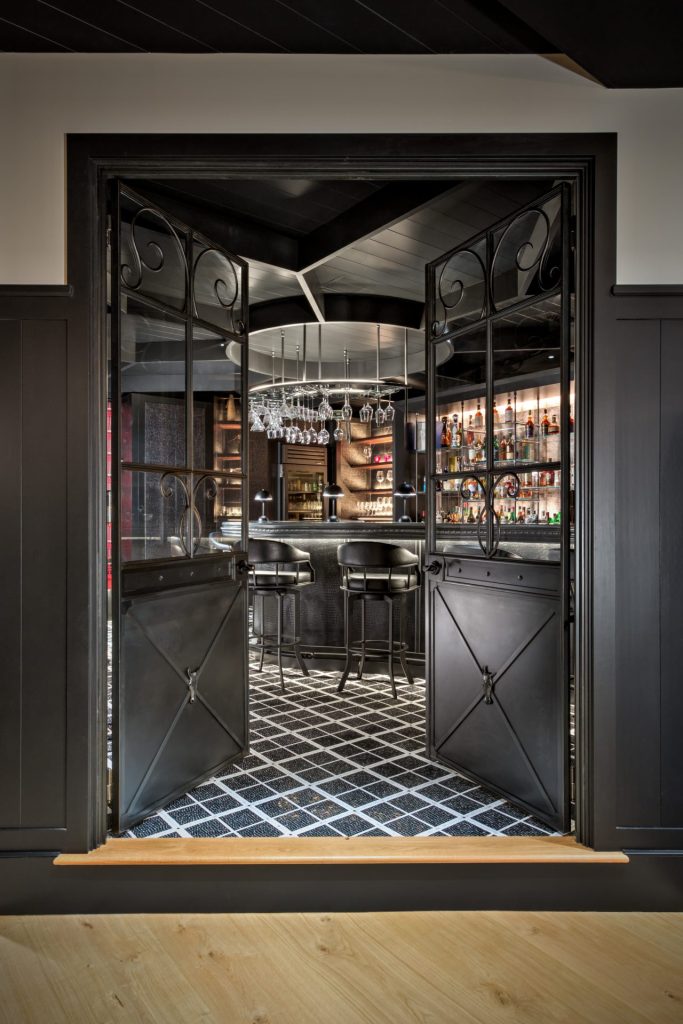 The owners of a special horse farm in Saratoga Springs, NY sought to create an alluring living and entertainment space with an ambitious vision. Among other amenities, the basement finish was to feature a billiards parlor, whiskey room, spa, golf simulator, and a New Orleans-styled bar room.
However, the challenge lay in designing an underground space that felt like anything but a basement. Balancing 12-foot ceilings and an intricate combination of materials, such as glass, wood, metals, leather, and textiles, was crucial in overcoming the lack of natural light and ensuring the space did not feel disconnected from the rest of the home.
By raising the floor and dropping the ceiling, a greater sense of intimacy was achieved. Unique design elements, such as retractable steel-framed tempered glass windows, a sinuous bar, and an array of lavish finishes and patterns, combined to create an exclusive yet fashionable setting.
Storage cleverly concealed, custom-designed geometric coffer-like ceiling ornamentation, and specially fabricated steel doors bearing the horse farm's logo were just a few of the ingenious solutions that led to a sophisticated and truly luminous space.
A Testament to Innovation and Craftsmanship
Teakwood's "Sumptuous Speakeasy" project is not only an example of luxury and style but also a symbol of innovative problem-solving and masterful craftsmanship. The results speak for themselves: a below-grade space transformed into a show-stopping, radiant highlight that impressed both the judges and the homeowners.
Kitchen & Bath Design News magazine recognized this excellence, and we are humbled and honored to accept this award. We look forward to the feature in the August issue of Kitchen & Bath Design News, and our award will soon take its place among Teakwood's growing list of accolades.
A Legacy of Excellence
With this award, Teakwood continues to solidify its reputation as a leader in luxury home construction and remodeling. As we look forward to future projects, we remain committed to the ideals that have brought us this far: innovation, quality, and a relentless pursuit of perfection.
We extend our heartfelt thanks to our team, our clients, and everyone who has supported us on this journey. The "Sumptuous Speakeasy" project stands as a landmark in our portfolio and a testament to what can be achieved with vision, creativity, and dedication.
Are you interested in bringing luxury and quality craftsmanship to your home? Contact us today to talk about your dream home and vision.