Teakwood's Basement Bar Remodel Wins Its Second Design Award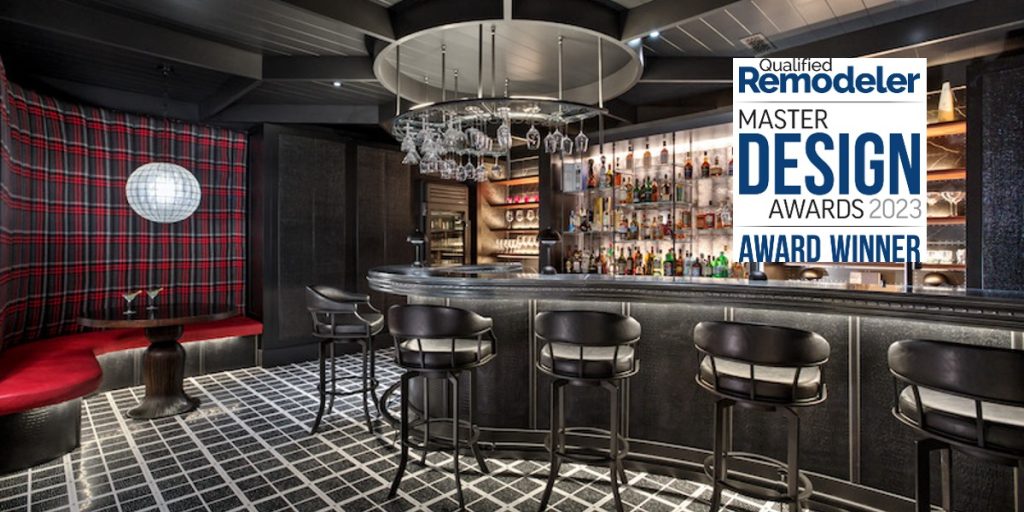 We're honored to share that the basement bar from our New Orleans-inspired project, "No Holds Barred," has once again been awarded for its excellence in design. This time, by securing the Silver in the Residential Specialty category at the 2023 Master Design Awards. This accomplishment, steered by the brilliant design of Eva Lindsell Andersen in collaboration with Balzer + Tuck Architecture and lighting maestro Nelson Reeds, underlines the unparalleled expertise and synergy that brought this project to life.
About the Master Design Awards
Hosted by Qualified Remodeler magazine, the Master Design Awards is a national contest that celebrates excellence in residential remodeling across 22 dynamic categories. Entries from renowned residential remodeling companies are received from across the nation, each judged on criteria such as aesthetic allure, innovative construction methods, deft handling of challenges, keen attention to detail, space utility, and the overarching project impression.
A Bar Exuding Luxury and Practicality
The seven-seat bar stands as the centerpiece of the "No Holds Barred" renovation. With remarks such as a "great bar with pronounced style" and appreciation for the dramatic essence complimented by meticulous drawings, it's clear that the project resonated profoundly with the judging panel.
The design includes warmly lit floating glass and wood shelves, and a banquette backed by a cushioned wall of vibrant tartan for additional seating. The full project included a basement renovation that transformed the 384 sq. ft. space into a luxurious entertainment sanctuary speaks volumes about Teakwood's commitment to redefining spaces.
A Testament to Excellence
While the awards and accolades shine brightly, they are but a reflection of the passion, vision, and craftsmanship of teams like Teakwood, Balzer + Tuck Architecture, and lighting experts like Nelson Reeds. Together, our skills turned "No Holds Barred" into a paragon of residential design.
Are you inspired by this two-time award-winning design and envision a similar touch of luxury and unmatched craftsmanship in your abode? Contact us today to discuss your dream home and vision.