"Tweetwood" Springtime Checklist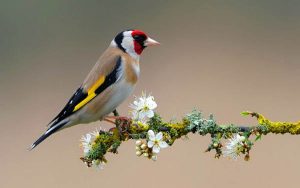 I'm afraid of jinxing it, but Spring seems to finally be here! Birds are chirping outside my window, trees are budding, and the squirrels are back to their normal fit and trim selves. Unfortunately, with the arrival of spring comes soggy lawns and dirt in places you didn't know dirt could get. If you've got seasonal projects building up, Teakwood Concierge services is here to makeyour life a whole lot easier. Whether this is your third or thirtieth spring in your home, there's a few things you should do every year to keep your home looking its best.
Check your attic. Ice dams can cause some serious damage to your home, so check all round your roofline inside and out, including the attic for any signs of necessary water mitigation.
Inspect your outdoor structures. This means sheds, patios, porches, pools, and anything else that sees Jack Frost for a considerable amount of time. While these structures are designed to stand up to the elements, they can take a beating over the winter so ensuring there's no rot setting in or cracking stones keeps you safe and your home perfectly livable. While minor repairs like these can seem like a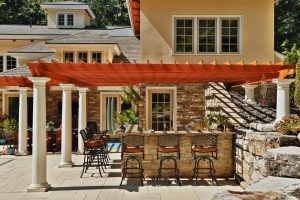 hassle, it's preferable to doing major work down the line!
Get ready for cookouts. All you have to do is show us where the patio furniture is and we'll take care of the rest! While you plan the menu for your first bar-b-que, we'll bring out and clean up your outdoor tables and chairs so you're one step closer to burgers and beers.
Evaluate the functionality of your home. Did your mudroom stand up to the herds of people coming in and out this year, or did you run out of room for coats and boots? Is your flooring looking a bit past its prime? Keeping these entry spaces bright, functional, and welcoming is important as it sets the tone for the rest of your house. Something as simple as a new built-in or a rugged floor upgrade keeps your home feeling like new from year to year.
Swap out your storm windows for screens. Even if it's not quite warm enough for screens yet, taking down your storm windows can bring in some much fresh air into the house! Pick a warm(ish) sunny day and you'll have spring ready wi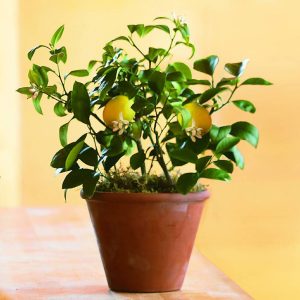 ndows in no time.
Spruce up the place with some plants. I'm not a botanist, so I can't tell you exactly what it is about plants that makes a room feel so much more welcoming except that they just do. After the cold and dark of our northern winters we could all use a little pick-me- up, so whether they're small desk plants or a dwarf meyer lemon tree, bringing the outdoors in can make it feel like spring anywhere. Consider plants that do double duty and purify the air while filling in those empty places. Spider plants, Mother-in-Law's tongue, Golden Pothos, and Chinese evergreen are excellent ideas for low-light spaces, while Chrysanthemum, Ficus, and English Ivy are perfect for bright sunny rooms. Keep in mind however that Golden Pothos, Ficus, and English Ivy are poisonous to pets if ingested, so keep your furry friends safe and well away from these! Consider having us install hanging baskets to add some drama and height to your rooms while keeping chewing teeth down on the floor.
So if you need help with any of the above, or anything at all, let us get that for you.