Hidden by Design
Sometimes what you can't see in a home is as important as what's on display.
There's nothing like having a designer find the cleverest ways to hide your secrets. With a carefully crafted place for everything from rubber duckies to ductwork, your home can always be beautiful to view and functional to use. Teakwood Builders specializes in inventing unique millwork and cabinetry solutions that will bring you pleasure every time you tidy up.
In this whole house renovation, it was important that the young children be able to put their belongings away neatly, but still get to them easily when it was time to play. Custom built-in display shelves open to conceal a deeper toy closet. See more of this project at Loudonville Luxury.
Sometimes you want to be able to look out at the beautiful world. Sometimes you don't want it to be able to look back. Sliding bathroom vanity mirrors in this lakefront home provide privacy or view as desired. For more on this project see Bolton Landing Modern Cabin.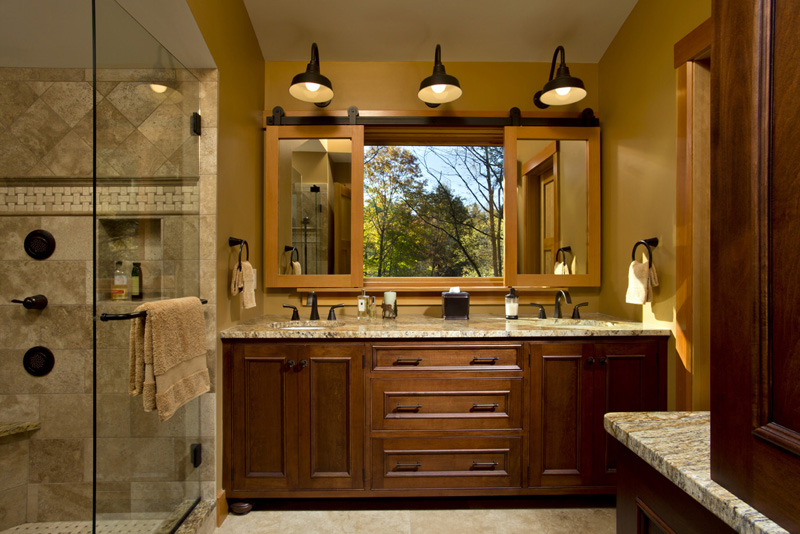 For all those little objects you need handy between a mudroom and a powder room, Teakwood used the "dead space" and the end of the corridor to create extra storage in a reading nook bench with a hinged lid. For more of this project see Charming Revival.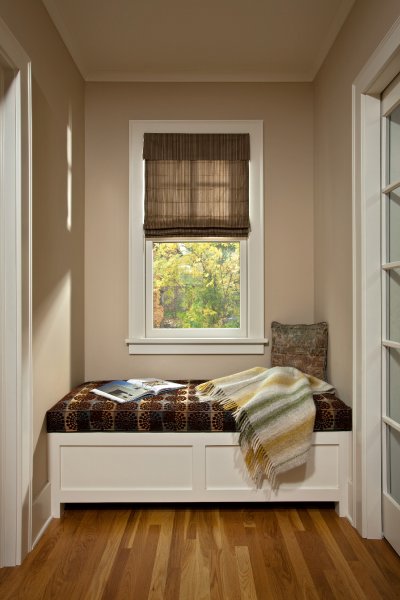 An elegant cure for family bottlenecks at the refrigerator is this pullout beverage cooler tucked away in the kitchen island. It also frees up storage space in the main fridge. For more of this project, see Sacandaga Lake House.
Damp dish towels dry neatly on this pullout towel bar, which makes good use of a nook between the sink and a pullout waste bin. See more of this project at Modern Farm House.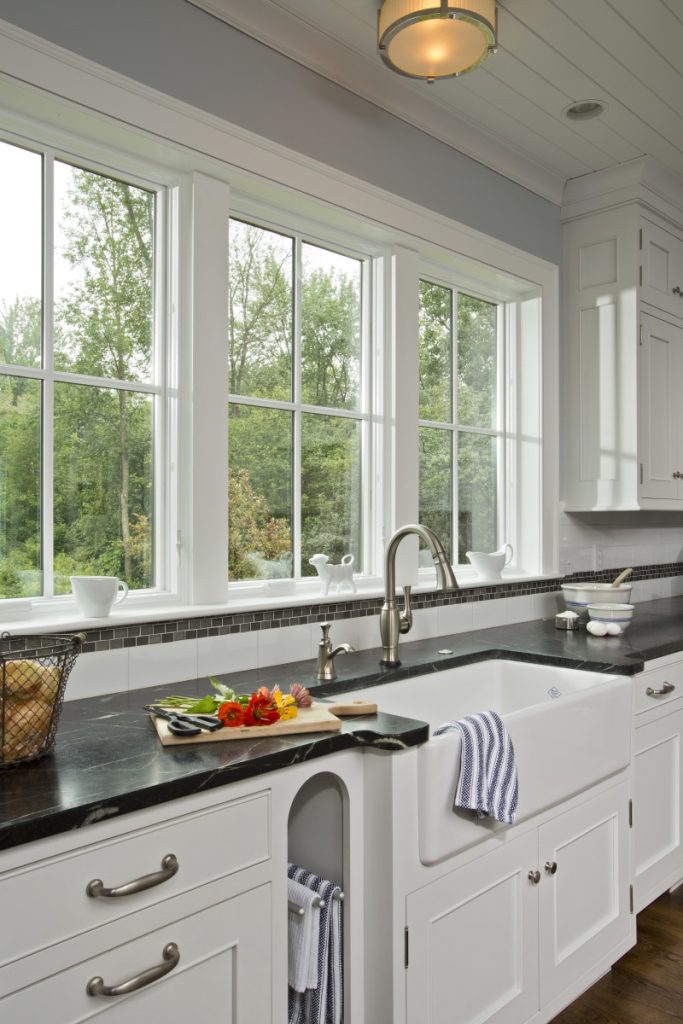 A millwork "mantel" hides the substantial exhaust fan needed for the Wolf range. For more of this project, see Natural Elements.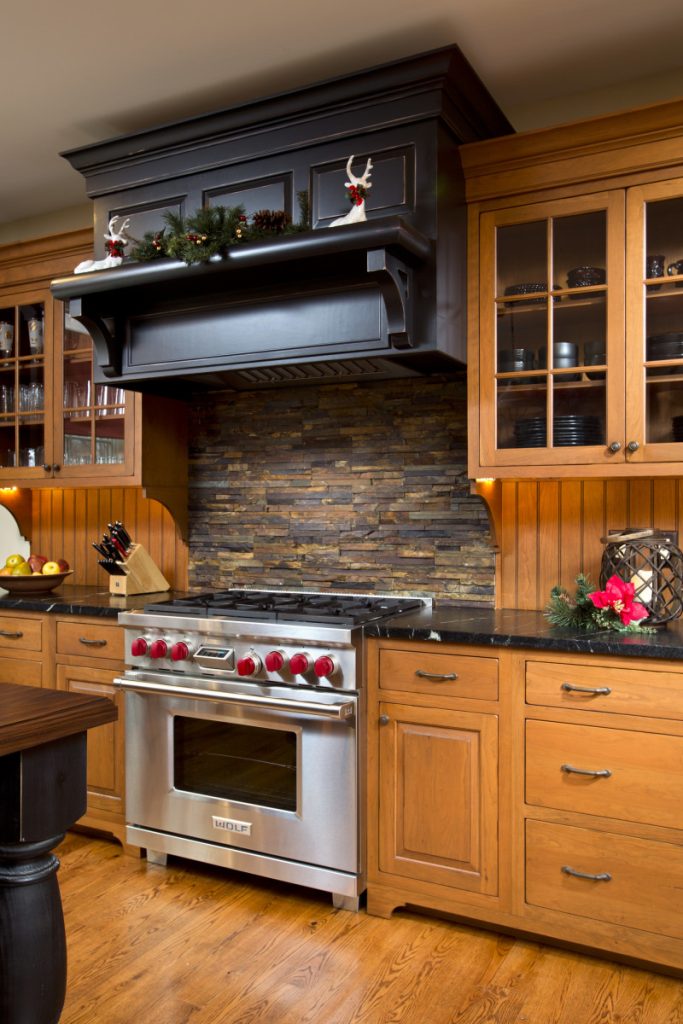 A slide-out drawer faced with a turned post keeps the clutter of spices invisible until they are needed. For more of this project, see Colorful Cooking.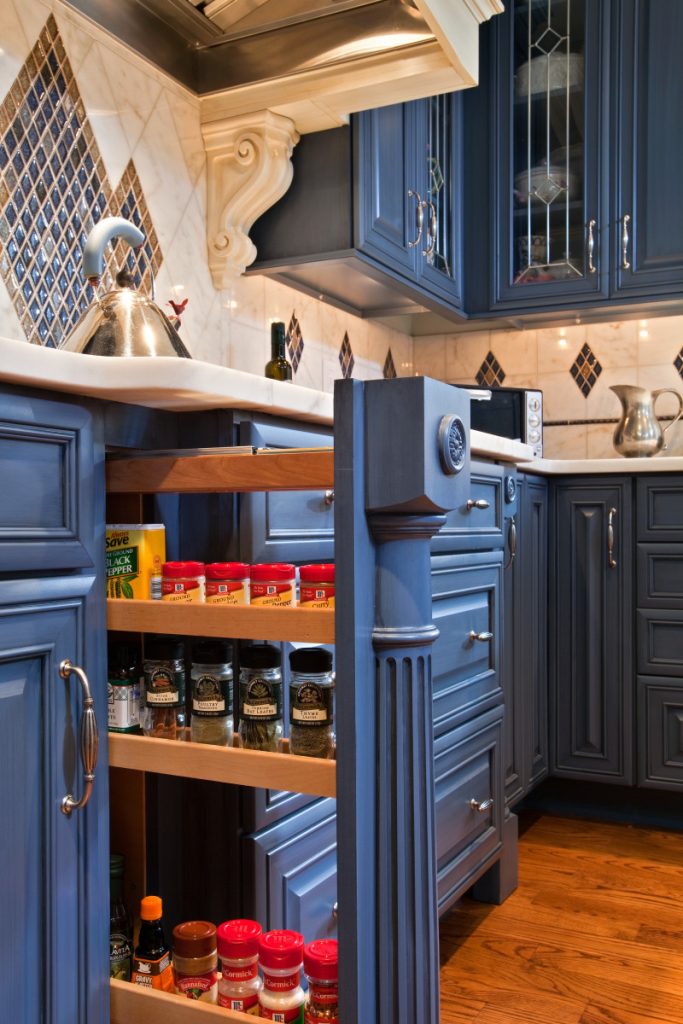 Custom quarter-sawn white oak panels installed on a fully integrated sub-zero refrigerator ensure a seamless blend with the rest of the custom cabinetry. For more of this project, see Culinary Craftsman.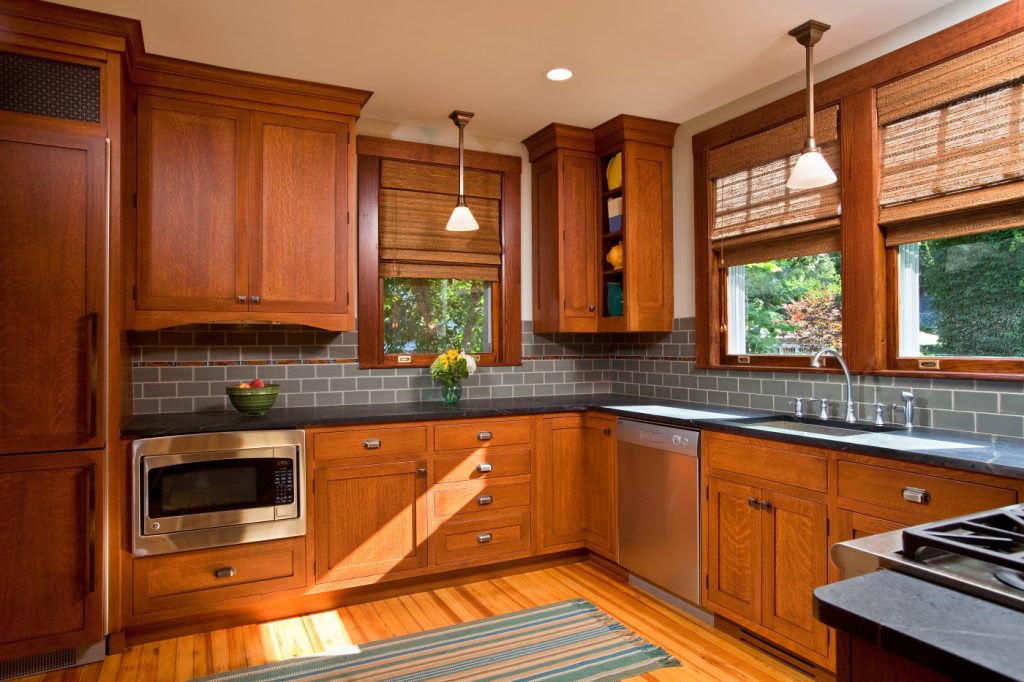 Custom built-in furniture with pocket doors keeps the focus on the cozy fire – until movie night. Every Room Has a Story.
Detailed millwork helps transforms a space between the kitchen and great room into a home office free of clutter. Deep drawers contain files and upper cabinets conceal books and media components. For more of this project, see Great Outdoors Great Room.
The cabinetry created for the microwave center has deep drawers for prep and storage containers. The adjacent tall pantry cabinets make for easy grab-and-go food preparation. For more of this project, see Open to Entertaining.