Prepping for a Winter Wonderland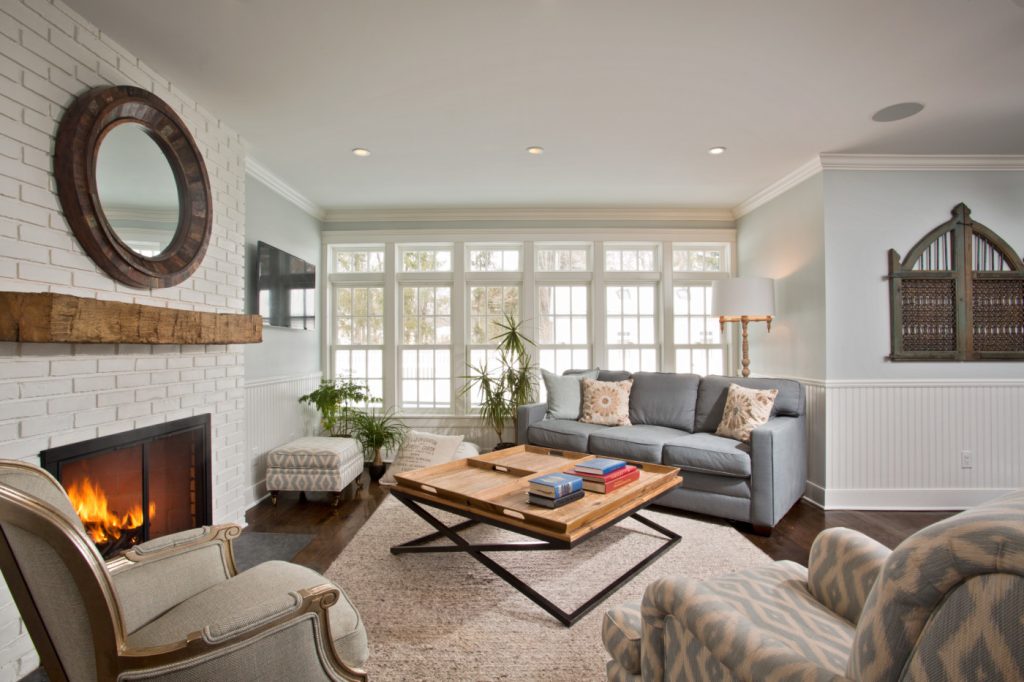 While you're probably still trying to soak up the last days of Indian Summer, there's no denying that the mornings are a bit darker and the nights a bit chillier. Before you head inside and curl up on the couch with some hot cocoa and a good book however, now is the time to prep your home for what's predicted to be a pretty chilly winter. Below are a few things to take care of before Jack Frost finds his way here.
Think about weatherstripping your windows
Every of window is different, so take into account the age and design of yours to determine if this is something to look into this year, or keep in mind as a future project. If you're working with older windows, single pane windows, or windows that just seem a little beaten down it may be worth looking into adding weatherstripping. It greatly reduces heat loss through your windows, not only lowering your energy bill but helping to keep your home as cozy as possible!
Have your chimney swept and inspected.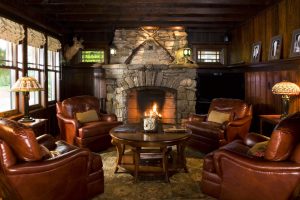 Sittin down in front of a warm crackling fire can be one of the most enjoyable things about our frigid winters. An unexpect
ed chimney fire, however, is not. Take the time now to have your chimney swept and inspected to ensure no critters made their summer home in your flue while you were enjoying
the sunshine, and ask about having a chimney cap put on if you don't have one already. This small metal cap and screen is placed over the top of your existing chimney, and can help prevent animals from getting inside and unwanted sparks from getting out.
Consider having your trees trimmed
According to a poll by the Insurance Journal, 51% of all homeowner insurance claims are due to exterior wind or weather related damages. Even a mild Nor'Easter can have a major impact on your home by bringing heavy snow, sleet, and high winds. By keeping wayward limbs in check you not only encourage the tree to grow vertically, you greatly reduce the risk of having an overhanging branch do damage to your roof should this winter prove to be a snowy one.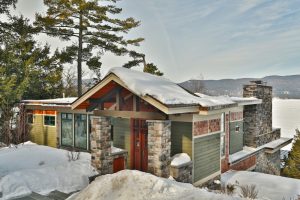 Inspect your roof and gutters
Ice dams and roofing leaks are serious business, and damage caused by them during the winter usually can't be fully repaired until the spring thaw. Be sure to either have someone take a look at your roof and gutters, or have a peek yourself to spot and repair any minor issues now that could become major issues down the road. For ice dams in particular, an energy audit can provide an excellent look into exactly where your house envelope is less than sealed, allowing you to make the necessary adjustments before there's an issue.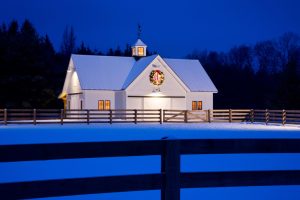 Prepare a power outage kit
Having the power unexpectedly go out can be very scary, especially in the cold. Take some of the stress out of it by having a plan in place so you and your family can stay happy and warm. If you have a generator make sure it is good working order, and have it serviced if it proves otherwise. Stock up on basic white pillar candles, matches, and non-perishable foods should the outage last more than a few hours, and keep your board games handy for some entertainment! Who knows, you may not even notice when the power comes back.