Putting the "I" in Detail: Homessence
Welcome to Teakwood Builders latest blog series, Putting the "I" in Detail . I'm part of the design team at Teakwood. I specialize in kitchen and bath design, which I have been doing for ten years. I also walk through the entire selections process with our clients, assisting them with the nitty-gritty decisions that they encounter in the midst of remodeling—everything from selecting a door bell to tile and grout and paint colors. One of my favorite aspects of working with clients is seeing the finished product—the little touches they add to fill the space with things that make it "home" for them.
I will be highlighting some of my favorite stores, designers, and some of Teakwood's clients. The beauty of what we all call home is in the details, whether it be a custom built-in by Teakwood or a fabulous new gourmet kitchen; or the antique book collection of a client or their favorite family photo now hanging over a renovated fireplace mantel.
To kick off this series, I took a trip to one of the newest home design stores in Saratoga Springs, Homessence. Kristen Ringler has an extensive background in interior design and shared with us what makes Homessence so unique: "I try to focus on recycled products…there is so much creativity when an artist tries to reimagine. That's what makes things different." Step into her store and you are welcomed by the unique—from oyster shell notepads to license plate desk accessories, you can see that the little things add up to big impact.
It was hard not to photograph the entire store….but here are a few of my favorites. Be sure to check out her sale table and her section in the back for baby items. Kristen's selection is perfect for a hostess gift, birthday gifts, or just the right accessory for you to make your home as unique as you!
This Puzzle Stool may just be #1 on my personal wish list—link three together for a fun coffee table, or keep it simple with two, easy to move around when entertaining and use as extra overflow seating in your family room. Beautiful contrast between the natural wood and antiqued silverleaf finish.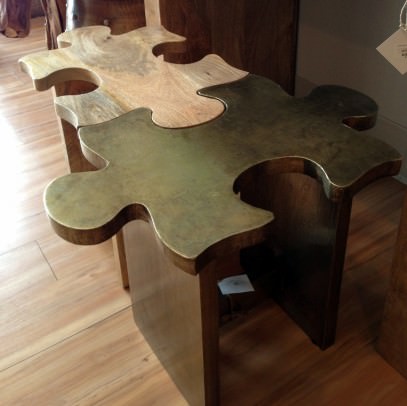 Jonathan Adler never fails to impress–this Giraffe Lamp is simple and fun, just right for a nursery, just whimsical enough for an adult's study or office.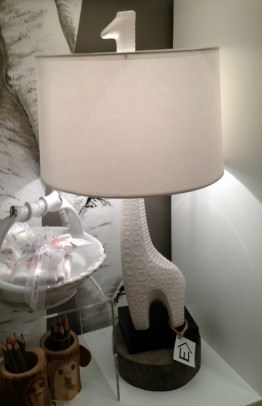 Purple plus Shagreen? Sign me up! I would love this luxurious hand-painted little tray in my foyer, the perfect place to drop my keys, coins, and maybe my earrings after a date?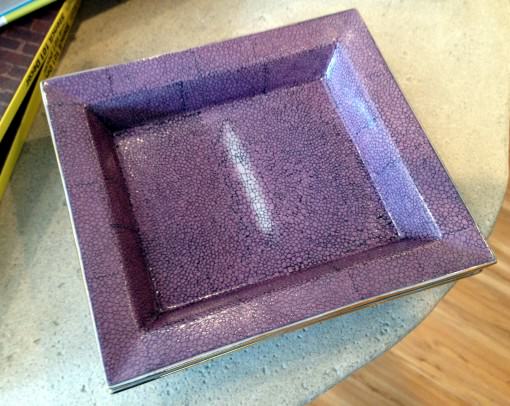 New York state of mind…..or maybe this girl would bring back her Southern charm *wink, wink* with a side table of the Peach State…. yankee or dixie, east coast or west, we have a winner with this simple table that tells a story of where you've been, or perhaps where you want to go.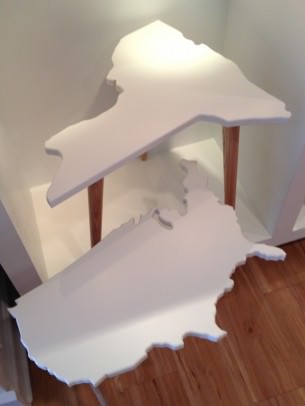 I'm loving the Buddha Bowl below–Pantone's color of the year is emerald green, and this spring-like green feels pretty rejuvenating in March. Tea, soup, coffee, anything warm and Zen to give you a boost! I'll take four!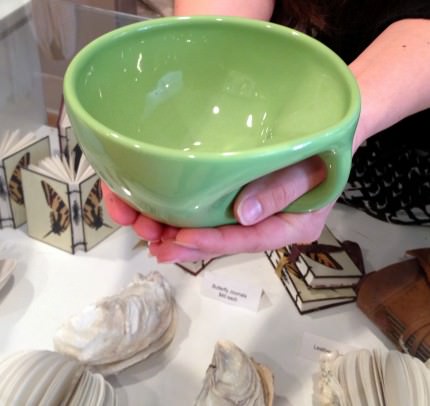 Thanks for reading and happy shopping!
Eva Andersen, Interior Design Consultant
Teakwood Builders
Homessence is located at 439 Broadway in Saratoga Springs, NY Call (518) 306-6445 for store hours