Perhaps the most enjoyable, rewarding, and challenging part of any home project is the design process. But with so many evolving home trends and technological advances—not to mention the boundless inspiration drawn from television, books, magazines, and social media sources geared to interior design and creative home spaces —it can be daunting for homeowners to sift through and make decisions that work best for them, their families, their lifestyles, and their unique needs. Fortunately, Teakwood's integrated design/build approach simplifies this for clients.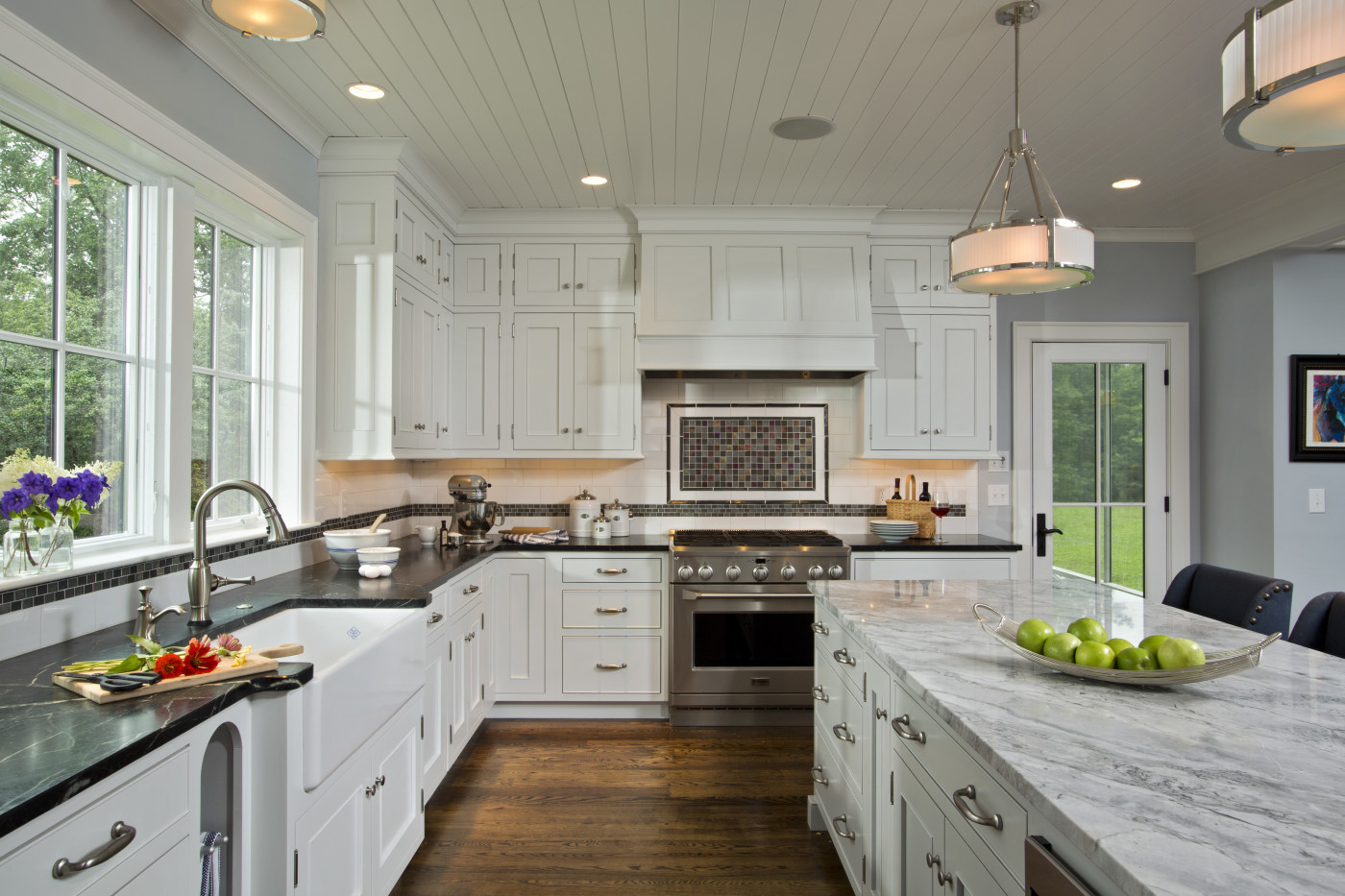 When you partner with Teakwood, you join a diverse and talented team. Pivotal to this team—and to the success of your project—are the design professionals involved. Key among them is our own Interior Designer, Kelly Schroeder, NCIDQ, LEED AP. Kelly brings to bear her good taste, keen space-planning abilities, and designer's eye, helping clients to define and integrate the styles they love in a coherent and cost-effective way. With years of experience working for architectural and design firms on both coasts and a background in designing commercial furniture, Kelly has collaborated with a wide variety of architects, engineers, builders, and customers. She has an intuitive ability to understand and translate your design vision. She is committed to helping you feel at ease in selecting the lighting, flooring, countertops, cabinets, and finishes that are the foundation of your home or business, and a reflection of your unique style and personality.
Incorporating distinctive custom cabinetry into your building or remodeling project is equal parts art and science. Amy Paigo, Cabinetry Designer, wields her design expertise and in-depth knowledge of Teakwood's exclusive range of options to help homeowners plan and realize their ultimate storage, decorative, and workspace solutions. Stymied by full overlay versus inset door styles? Fixated on working in a fashionable bath or kitchen plumbing fixture? Amy is adept at tailoring cabinetry designs to target your functional and aesthetic needs while respecting your budget.
Teakwood also partners with notable regional and national design specialists, from award-winning architects and engineers to lighting and landscape professionals. By managing all the design aspects that go into your project, Teakwood assures you a seamless experience and beautifully harmonious finished product.
Call us at 518.587.2880 or tell us about your project today.