Teakwood Homes for the Holidays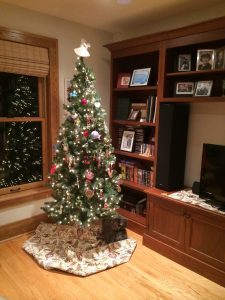 Teakwood Builders has come to love each of the homes we've had the honor of renovating or constructing over the past two decades. We'd like to spread that good feeling around by asking our treasured customers to share how they celebrate their Teakwood homes during the holidays. Please share photos that show your holiday decorations and celebrations to our Facebook or Twitter pages.
We'll thank each person who submits a photo with a small gift and gather a photo album of the holiday celebrations of our extended Teakwood family.
We at Team Teak feel blessed for having had the privilege of helping make your home a place you love even more. We look forward to the chance to see how you are enjoying it.