Teakwood's Restoration Approach: Reviving a Fire-Damaged Home
When our team at Teakwood undertook the restoration of the fire-damaged home at 15 Hutchins Street, it was a chance to demonstrate our unparalleled approach to home revival. This project was more than a restoration; it was a promise that there was something salvageable in a structure that many had written off.
Embracing the Challenge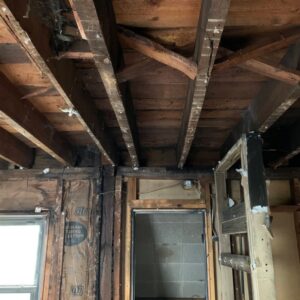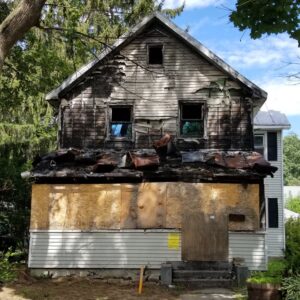 Initially, 15 Hutchins Street presented a daunting picture: a charred structure with characteristics of a bygone era and reminders of the tragedy. Yet, where others saw rubble, Teakwood owner Jim Sasko saw a blank canvas. With a background in fire restoration, Jim was able to see beyond the ashes and envision a home that honored its historical significance while embracing modern living.
The Philosophy of Preservation
The Teakwood sentiment toward restoration is about more than a typical flip. Our approach is not just about profitability but about integrity and craftsmanship. The purchase in late 2019 marked the beginning of a meticulous plan to not only repair but also preserve and enhance the inherent character of the home.
Navigating Through Uncertainty
As the pandemic unfolded, our restoration approach was put to the test. The evolving situation demanded agility and innovation. Teakwood navigated the complexities of the health crisis by carefully scheduling shifts and adhering strictly to safety protocols, ensuring that the various teams working together on the project worked without compromising the craftsmanship or the timeline.
A Methodical Transformation
Teakwood's methodical approach involved stripping the house to its bones and thoughtfully redesigning the space. We increased functionality without sacrificing charm. We made every choice with care, from the scrupulous selection of materials to the preservation of architectural details.
The Results Speak for Themselves
The transformation of 15 Hutchins is a showcase of our approach to restoration. A home once veiled in soot now stands with a renewed façade, featuring a front porch that welcomes neighbors to gather. The interior exudes warmth and elegance with modern fixtures set against the backdrop of restored original features. Every inch of space is built for comfort and style, reflecting our deep respect for the home's past and our vision for its future.
In essence, Teakwood's restoration approach to 15 Hutchins Street goes beyond renovation. It encapsulates a commitment to excellence, a deep understanding of structural revival, and a respect for historical integrity. It stands as proof that with plenty of love and the right approach, even the most damaged of homes can be brought back to life.
Learn more about the transformation here, and get in touch with us today for more information!