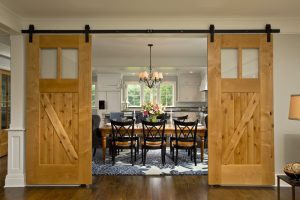 Home is where we make memories. Where we gather with friends and family. Where we prepare and share a warming meal. Where we retreat to unwind in peace and comfort. Where we dream and create and grow, surrounded by the people and possessions we value most. Where we daily nurture and indulge in the sights, sounds, smells, tastes, and textures of life that bring us the most joy.
You and your home deserve the precision, ingenuity, and passion that the award-winning Teakwood Builders team brings to every beam, batten, brushstroke, and bevel. We know it's not just a kitchen or bath. It's an expression of your creativity and personality. Invite Teakwood into your home and enjoy our unique combination of expertise and artistry, helping you to forge ideal spaces for your finest moments. We bring life and meaning to your design dreams with our craftsmanship and attention to detail, working with you to create a home that celebrates who you are.
The Teakwood Touch
The Teakwood Touch is a sense of quality as recognizable as a signature and as resonant as a favorite melody. Guided by an interactive design/build process, we aim to deliver a finished product that is more you than you could have ever conceived.
Whether you are planning to remodel your kitchen, transform your primary bath, finish a basement, create an addition, or build a new home, you need more than a contractor. You need a partner you can trust with your most personal investment. Trust in Teakwood Builders.
We make the building and remodeling experience collaborative and rewarding. We are obsessive about the details that make your space distinctive, inviting, enduring, memorable.
Be inspired by our portfolio of award-winning projects, then contact us to find out what Teakwood can do to create—or re-create—your ideal space.
Home is where the heart is. Love where you live.